"To serve our clients with quality and professional services by focusing on the clents' requirements satisfaction and their goals."
PL Group is a full-service for accounting and audit that specializes in accounting, auditing and taxation. With almost 30-year experience, we ensure that you will have an effective financial systems and controls in place to meet your business and compliance requirements with cost effective.
In addition to core accountancy, audit services and taxation, our firm also provides assistance in a number of niche practice areas such as human resource management, corporate registration services, trademark registration, visa and work permit for foreign member, due diligence, etc.
As full-service of accounting & audit firm, we have depth experience across a wide range of business sectors for both local and international clients.
Today our clients base has grown significantly both in terms of number and services requirement diversity. This has resulted to a great increase of references made by our existing clients.
PLG Plus Limited
PLG Plus Limited, a company provides corporate service relating to accounting, tax and managerial advices.
PLP Auditing Office
PLP Auditing Office, a certified public accountant firm offers statutory report and review
PL GROUP
We Specialize In
Accounting and managerial information

Statutory audit and review services

Financial reporting, systems and controls

Tax advice and planning

Human resource management

Regulatory compliance

Advisory for setting up a business in Thailand
PARTNERS AND COLLEAGUES
MSI Global Alliance
To ensure that we are strategically allied with professional partners and colleagues at a global level, PLG Group joined a worldwide internationally recognized accounting networks and legal firm association, MSI Global Alliance (MSI), a company incorporated in United Kingdom, in 1999. Since then, we have benefited a great deal not only from the shared knowledge and experience, but also the strengthened cooperation with some other 260 members firms in more than 100 countries worldwide.
PROFESSIONAL TEAM
Our Management and Professional Team
Pakavadee Kanphai
Managing Director and Partner
Papawin Leelamanthep
Audit Managing Partner
Siriwan Srisuppaat
Director and Partner
Khemwika Tangprakairoj
Head of Accounting Department
Yupawadee Boonla
Head of Tax Department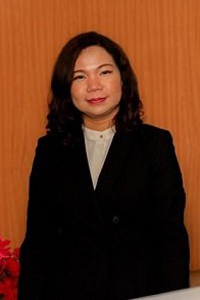 Sunee Popinyo
Head of Audit Department
OUR CLIENTS
References
We serve many prominent multinational and local clients from various industries.